Your body is a wondorous collective of cells, united in their desire to remain alive. However, within any organisation, there are slackers, and your body is no exception. Take the spleen for example. Sure, it acts busy, filtering blood cells and such, but it's all a scam. Get rid of it, and you'll live just fine. In fact you'll be better in a way; more efficient, concentrating your resources on those tissues that really make a difference.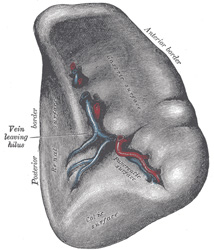 The Spleen: First against the wall
The time has come, people, to ask yourself, "Organs, what have you done for me lately?" If, like me, you've come to the conclusion, "Not a bloody lot, thank you very much," then check your ethics at the door, and enter the exciting world of organ trading.

The first step in your quest for biological downsizing is to find a suitable market. Unfortunately, it seems the Australian government's advocacy of free trade does not extend to icebox-packed entrails. The government have effectively banned commerce in live human tissues, thereby screwing us out of a vast portfolio of freeloading innards. However, there are still a few opportunities to sell your unsavoury bits locally...
Hair
Human hair is commonly used in making wigs, and until we all evolve into hairless floating brains, there is still some money to be made in this field.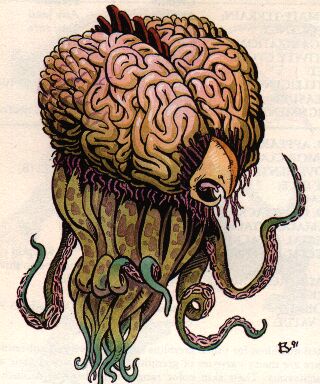 My great grandson, swallowing a bird.
Many hairdressers have contacts deep within the nefarious Wigmakers' Guild and willbe able to advise you on how much your hair is worth. Hair must be undyed and in good condition, and it usually takes at least 30cm length to make in worth your while.

Average prices are approx. AUS$4 for 10 grams.
Urine
If your urine is untainted by drugs or alcohol, you may be able to sell it to desperate individuals facing a drug test. This practice borders on illegal, floating in a shifty grey area with people who marry their stepmother. Rumoured prices are around the AUS$35 mark for a jar of bladder beer. However, unless you've got the contacts, you'll find it difficult to crack the market (you probably won't be able to set up a stall next to the kid selling lemonade in his driveway).
Medical Research
There hasn't been any big money in lab ratting since 1947, when the Nuremburg Code was introduced to stop researchers creating their own live-action versions of the "Operation" board game.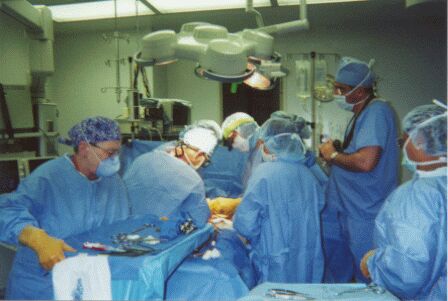 Right foot red? It's ALL freakin' red!
Since then, most institutions have introduced a code of "reasonable compensation" whereby the guinea pig is reimbursed for their time, and given a small amount of payment for their efforts. The actual monetary values involved are decided by the ethics commitee involved in approving the experiment. However, the amount is usually proportional to the risks involved. So, if you want to help test the effects of a severe pummelling to the groin, then you will probably get quite a substantial paycheck at the end (as well as urine red enough to correct exams with). However, the idea of these codes is to stop people undergoing scientific research for profit. This means that the most you'll get is about AUS$50 for completing a detailed survey, and a few hundred dollars for invasive medical testing. Oh, and you can't sell your kids to science either: children can only receive non-monetary compensation like lollies or movie tickets (so they might as well stick to where the real money is - paedophilia rings).
Beyond these few examples, however, there is very little oppotunity in Australia to offload yourself onto others. Looking abroad, however, where ethics are more fluid and glasses less rose-tinted, the market is very promising. Just take a look at what's on offer.
Sperm
Selling sperm is completely legal in most countries except Australia and possibly Vatican City. This is the dream job for many - doing something they are good at with someone they love. It's like being a porn star but without the forehead to squirt on. However, it takes more than exuberant wrist action to qualify. Potential sperm donors undergo a six-month period of evaluation, including medical tests and background checks. In addition, only about 5% of the population have the sperm concentrations required to make the necessary A-grade jizz (roughly 70 million sperm per ml). America is the location for the career masturbator, where donors can give one sample of creamy goodness per week and are reimbursed up to US$200 per month. It should be noted however, that donors are asked to abstain from sex for two days prior to a donation, and also to avoid sex with multiple partners. But that's probably not an issue, particularly when you tell people what you do for a living.
Ova
Selling eggs is an even bigger money-spinner than custard-chucking. America and England are the only First World countires to allow the sale of ova. In England, the law restricts sale prices to a maximum of 15 pounds. America, however, land of opportunity that it is, allows egga to be sold on the open market. This means that prices vary considerably, dependeing on the donor's background. Average prices vary are from US$2,000 - US$10,000. However, eggs from celebrities, elite athletes and other superior types can fetch up to US$50,000. Remember, though, that collecting eggs isn't as easy as scraping off the nearest centrefold page. A month of intensive hormone treatment is required to prime the reproductive system for surgery, with an average of ten eggs removed during the operation. Various womanly side-effects such as hot flushes and moodiness have been reported, and there is also some concern that the treatment may increase the risk of ovarian cancer. But for $50,000, who cares?
Kidneys
In the abdominal stocktake sales, the kidneys are the innards that fat housewives fight each other for. The kidneys are a pair of bean-shaped organs that are vital for the production of urine (and urine, as we all know, is necessary to ward the bad-sex fairies away from our genitals). They are extremely popular in organ trading circles for several reasons:

a) You need one to live.
b) Most people have two. This means that a donor may actually live to receive some money after the surgery.
c) They are relatively easy to remove.
d) Many rich people have fucked theirs up.

The downside is that most countries have banned the more blatant attempts to sell your piss-makers. Fortunately, some of these countries take the law much less seriously than our own. India is the home of kidney trading, with organ bazaars operating out of several private clinics in Bombay and Madras. Recently, legislation has been passed banning the commercial trade in organs, and restricting transplants to immediate family. However, this law has yet to be ratified by many of Indias provinces, and it is currently legal to sell organs within these states. Kidneys are sometimes used to finance overseas trips (the so-called kidney tours) and to set up dowries for marriages. Brazil is another kidney-friendly country, where a system of compensated gifting has been established. China, on the other hand, is quite self-sufficient in the organ stakes. This is due to the practice of auctioning off the choice body parts of criminals awaiting execution.

Average prices: Variable. The demand is definitely there, with an e-Bay auction of a functioning kidney reaching bids of US$5.75 million before being shut down. In the more trade-friendly regions, kidneys are like Sega Saturns, with recipients lucky to receive more than US$3,000. Outside these countries, however, it is a sellers market, with recipients in more developed nations willing to pay around
US$5,000-US$20,000.

Corneas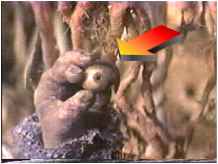 If you dont mind losing a bit of depth perception, selling a cornea could be the solution to your destitution. Dont expect a transaction to pay off all your bills, though. Brazil is the major exporter of corneas, with underground networks using coffee spoons to remove the eyes of unsuspecting street urchins. This practice supplies most of black markets, and hence you are only likely to get around US$7,000 for that twinkle in your eye.
Foetal Tissue
Baby body parts are pink gold. Through a series of legal gymnastics, it is possible to make that trip to the abortion clinic very profitable. How profitable? Roughly US$600 a foetus in the US (where else?). Here's how it works. Selling foetuses is illegal in all countries. In America, however, it is legal to reimburse people for transportation or processing of tissues. What this means is that the abortion clinics can harvest foetal organs to donate to a buyer, who in turn pays the clinic for the processing of the tissues. This payment, of course, is substantially more than the cost of a coathanger.
There is only one snag - how to get yourself a cut of the action. Abortion clinics usually run this racket in secrecy, so they are unlikely to let you in on it, even if you are providing them with the regular supply (you little slut!). Your best bet is to go independent. Find yourself a buyer, such as one of those guys working on cloning Saddam Hussein, and set up a home business. If you start to find the whole thing a tad unpleasant, just imagine that youre whittling jelly beans, and you wont have a care in the world.

Few other types of organs are routinely traded. Seasoned salesmen may try to offload a lung lobe or some liver, but this is an act of desperation from someone who puts the ne'er in ne'er-do-well. The important thing is knowing when to quit. So remember: just like gambling, when its no longer fun, walk/slide/roll away.